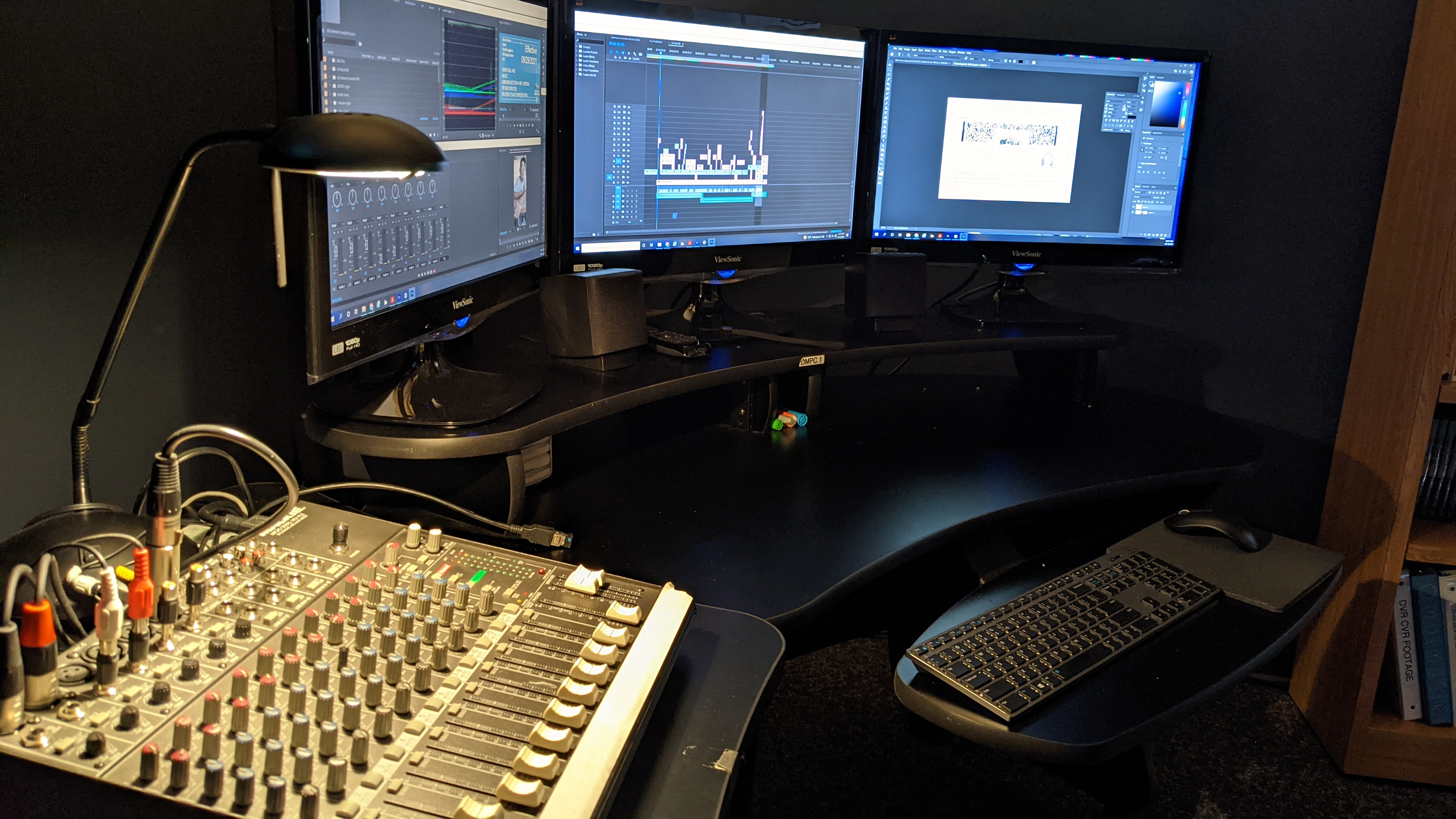 Digital Media Training and Services Unit
The Digital Media Training & Services Unit (DMT&SU) serves all AZPOST departments providing digital media training, creative, operational and technical support services. The DMT&SU also produces over ten hours of digital media and hybrid training programs each year, distributed to nearly 160 Law Enforcement Agencies and 15,000 Certified Peace Officers across Arizona through the AZPOST, secured Digital Learning System servers. Each digital media training program released by the DMT&SU is approved by AZPOST and eligible for continuing training credit for all Arizona certified Peace Officers.
The AZPOST DMT&SU works directly with state and federal agencies (Governor's Office of Highway Safety, Attorney Generals Office, Arizona Department of Liquor, Arizona Registrar of Contractors, Department of Economic Security, Child Protective Services, Federal Bureau of Investigation, Department of Homeland Security, U.S. Customs and Border Protection) in producing hybrid training programs, community education programs, specialized and targeted training vehicles, agency training production support and public service announcements.
In addition, the DMT&SU staff builds continuing relationships with peers, managers and colleagues of like agencies in law enforcement from across the country in developing resource pools, collaborating on similarly beneficial training development and securing resources that will further support and enhance the training quality offered by AZPOST.
The DMT&SU is based in their full service, 4k HD, acquisition and editing production center within the Arizona Peace Officer Standards and Training Board complex.
The finishing suite is powered by four robust, leading edge production systems designed by the AZPOST DMT&SU and IT staff running the latest Adobe Creative Suite production software and other complimentary compositing and production software programs.
The 15' x 15' DMT&SU studio includes acoustically treated walls, an 11' lighting grid and a 5,500k, fluorescent studio lighting complement, complete with grid mounted monitors, teleprompter, green screen elements necessary for producing virtual set segments and A/V over IP monitoring network.
The AZPOST Digital Media Training & Services Unit and Production Center is a state-of-the-art production facility with an expert staff that continues to produce impactful and effective hybrid training programs through exceptionally high production values and focused content.
For information please contact: [email protected]