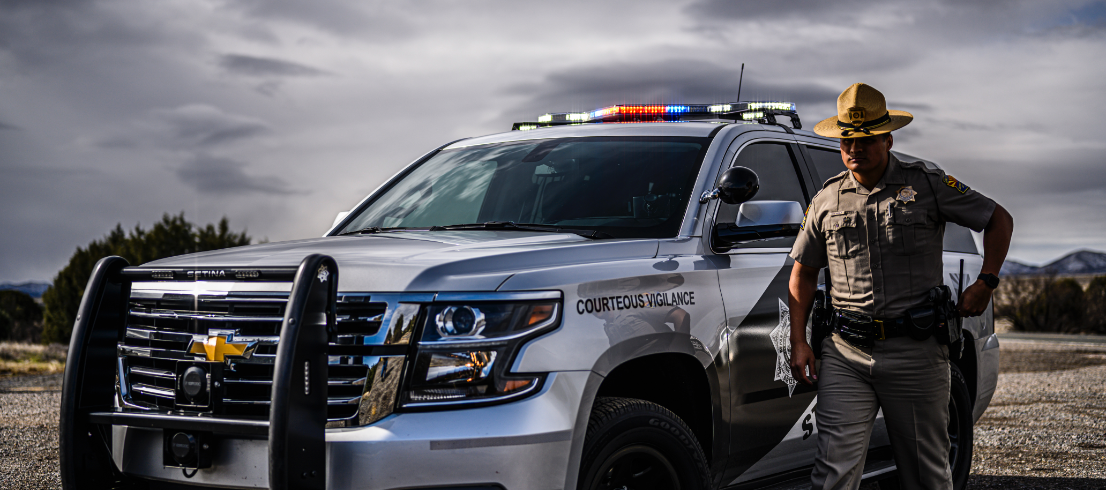 Individuals who have served honorably as a peace officer in Arizona and whose certified status has lapsed, or a person who has functioned in the capacity of a peace officer for another state or a federal law enforcement agency, may be eligible to gain AZPOST certification through Waiver Testing in lieu of attending an Arizona peace officer basic course at an academy.
To be eligible, a person must:
Have previously served as a certified peace officer in Arizona, another state, or federal agency.

Have completed basic and advanced training that demonstrates substantial comparability to the Arizona basic course.

Obtain an appointment from an Arizona Law Enforcement Agency.

Meet all of the minimum qualifications for certification as an Arizona Peace Officer as outlined in Arizona Administrative Code Rule R13-4-105. 
At a minimum, substantial comparability is determined as follows:
If a person has graduated from a state approved POST basic training academy and has at least one year of experience as a POST academy certified peace officer, they meet the substantial comparability standard.
If a person does not meet the substantial comparability as listed in #1 above, then an actual training and experience comparison to Arizona's basic training will need to be conducted to determine if the applicant qualifies for the waiver process.
If a candidate meets all of the above qualifications, the appointing agency may provide an AZPOST Waiver Application Form to be completed by the applicant, including appropriate documentation and verification of training. An application is submitted by an agency on a form prescribed by AZPOST. Written verification of previous law enforcement experience and training must accompany the application. All training and experience will be considered on a case-by-case basis. 
Study materials are provided by the appointing agency once AZPOST has determined the candidate is eligible for participation in the waiver process. The written test is coordinated with the appointing Arizona law enforcement agency and AZPOST.
NOTE: Candidates who have previously attended federal police academies must provide detailed training records to show substantial comparability to the Arizona basic course.
The waiver test has two (2) components:
Proficiency testing must be completed after appointment and before the written component.  The three (3) part proficiency test consisting of:

Firearms qualification (day, night, target identification/discrimination)

Tactical Driving Qualification

The Peace Officer Physical Aptitude Test (POPAT) which contains five events including: a 500 yd run, scaling a 6' chain link fence followed by a 25 yd sprint, a 6' solid wood fence followed by a 25 yd sprint, a 99 yd obstacle course, and a 165 lb "dummy" drag. (All events are timed and scored in a pass/fail mode)

The written component consists of a comprehensive test divided into three blocks.
You may print the AZPOST  Waiver Manual by clicking on this link. Please feel free to contact your Agency's Compliance Specialist if you have further questions.