Becoming an Arizona Police Officer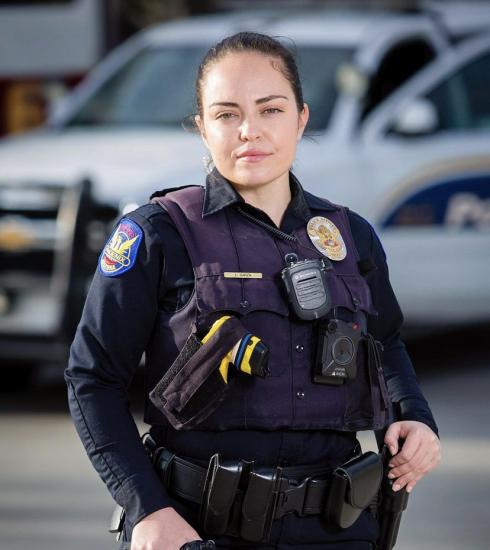 The "classic" way of starting your career in Arizona Law Enforcement is by applying with and receiving an offer of employment from an Arizona Law Enforcement Agency. Generally this is a very formal and structured process. Although not every agency conducts business the same, they tend to follow this general chain of events:
The agency determines a need to start an eligibility list and publishes a request for applications. This is your opportunity to start the process. Some larger agencies will have a mandatory orientation during which they will distribute the application packet. Employment applications for a Police Officer are generally large, and can be intimidating. Take your time with the application and be sure to answer all the questions thoroughly and accurately. Leaving out information on your application is grounds for disqualification from the process.
Depending on the agency, a review of applications is completed and select persons are invited to participate in physical agility and written testing, others will simply invite all applicants to participate. The physical agility and written testing is generally considered to be competitive and your scores are often used to rank you in the order of performance. These tests are also used by the agency to determine your likelihood of success at the academy.
Based upon the results of competitive testing, candidates are then invited to an oral board interview. These interviews can be as simple as a meeting with the chief, or a rigorous round of questions put forth by a panel of people who will be evaluating your answers to determine your fit within the organization.
Final eligibility list is established. Once all the scores have been totaled a list of people generally in the desired hiring order is created. Persons from this list will then be invited to participate in the background investigation phase of the pre-employment.
Agencies are required by AZ POST to complete a thorough investigation of your background. Your answers to your employment application questions, as well as the answers your provided on your AZ POST "Statement of Personal History" will be thoroughly evaluated. A background investigator will discuss any concerns or discrepancies they find.
AZ POST requires Arizona Law Enforcement Agencies to subject applicants to a polygraph interview. Polygraph interviews are often described as intimidating and designed to determine your honesty during the background investigation process. The polygrapher will interview you prior to the start of the exam. This is your one and only opportunity to be truthful with the polygrapher prior to the start of the exam.
A comprehensive medical evaluation and drug screening is required in compliance with AZ POST rules. You will be sent to an Arizona physician who is trained on how to complete an AZ POST medical evaluation.
Keep in mind the order of the above process may vary from agency to agency. Once you have completed the entire pre-employment process an agency will schedule you for an academy. For more information about the academy experience see our Academy FAQ's for new recruits page.